Finally, a WordPress for Beginner's Course that Delivers on its Promises
My popular WordPress for Beginners Course is the ideal tutorial for the raw novice. It's also an excellent resource for those who have gotten a bit rusty and need a refresher. You don't need technical skills or coding knowledge to succeed as a webmaster. It's the course for people who want to build a functional business or hobby site but don't know where to start.
Minimal Course Requirements
There are only four basic requirements needed to sail through WordPress for Beginners:
A working computer
A web browser
A reliable internet connection
Enthusiasm
That's all; you're now ready to start on a journey to becoming a WordPress guru.
About My WordPress for Beginners Course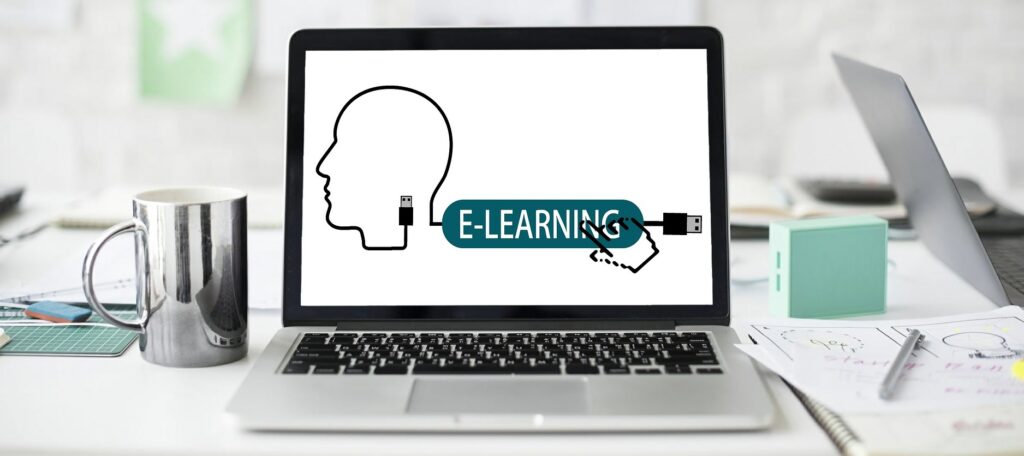 WordPress for Beginners covers everything from start to finish and leaves no stones unturned. It shows you how to install WordPress on a Windows PC or Mac for the first time. All modules are fun, super-easy to follow, and saves you money to boot. You don't have to buy a domain, a hosting plan, or hire professional developers to complete this course.
My course works because students get to watch over my virtual shoulder. This approach to site-building is personal, unhurried, and presented in controlled steps. The sample project used to illustrate is an affiliate site, which means the potential to generate passive income. By the end of this class, you too will have a beautiful, responsive website to be proud of—guaranteed.
Check out my free online tutorial guides in Section 13 for a sneak preview.
There's a lot covered on the course, but it's enjoyable and bite-sized, not overwhelming. I present each module in a way that makes it quick and easy to follow at any level.
Here are the theoretical and practical breakdowns of what it teaches you.
Theoretical WordPress knowledge:
Get to know your WordPress Dashboard inside out
Vital (must-know) features of WordPress
How to choose the right WP themes and plugins
The difference between posts and pages and why that matters
Passive income potential for new websites
Understand responsive websites and why they're vital for success
Help to understand the legal responsibilities of running a website
Practical WordPress knowledge:
How to install WordPress on a PC or Mac for the first time
How to choose, install, and activate a responsive theme
How to create an impressive static home page and why you need one
How to create and publish new posts and pages
How to use post categories and tags to best effect
How to create and add a custom navigation system and site menus
How to configure WordPress for optimal performance
How to manage and exploit media files, i.e., images, video, and audio
How to protect your WordPress site from spammers and hackers
How to make passive income from your new website or blog
Lifetime Access to Material and Resources
There are almost 9 hours of video tutorials for this course, accessible on computers, mobiles, or TVs. It has 14 easy-to-grasp content-rich articles and a further 29 downloadable resources. All subscriptions include support, full lifetime access, course updates, and a pass certificate.
This course has over 14,000 ratings and more than 61,000 students (and growing). That tells you something about its popularity. Below are a few random reviews from some of them.
Robert Weiser says: This is a fabulous course, and I would it give it six stars if such a rating were available! Everything is very clearly explained, and Andy promptly answers any question you might have. If you are interested in using and learning WordPress, you owe it to yourself to take this outstanding course.
Jenis Rai says: This is really good course who is interested to learn WordPress. It gives a solid concept about WordPress. I completed this course in a week and now I feel like I can do something for makeing some extra money. I can see a lot of freelancers earning a significant amount of money by just making WordPress website which is taught in this course and now I am thinking of doing freelancing. And at the end I wanna thank Andrew Williams, instructor of this course for creating such a valuable course.
George Funk says: Very good course! Well thought out and broken down in bit size videos. Instructor very focused on the topic and covered each topic well. I enjoyed this instruction a lot!
Leon says: I really wish I had access to a course such as this four years ago when I first started dabbling with WordPress as a hobby in my retirement. The learning process at the time, for a non-techy like me, was painstaking. Andy's course was the ideal step-by-step teaching method. I'm now much more confident about starting a new affiliate marketing website.
Bravin Mugangasia says: Learning is interesting and I feel this course is really well structured to meet my needs of learning website development. On to the next one. Thank you.
The Ultimate WordPress Training Course
Join thousands of others if you want to learn how to master WordPress the easy way. It's a wonderful feeling to own and run a successful website. It's even more fulfilling when you build it yourself. Site builders become better webmasters just as car mechanics make better drivers.